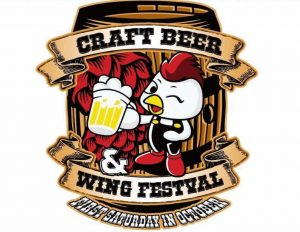 CHAMBER MAKES DECISION TO CANCEL 6th ANNUAL HOPTOBERFEST DUE TO COVID-19
Rockingham, NC, July 16, 2020 – After much discussion and seeking the advice from County Public Health Director and event partners, the Richmond County Chamber of Commerce has made the difficult decision to cancel the 6th Annual Hoptoberfest originally scheduled for Saturday, October 3, 2020.
"We feel that Covid-19 has presented the Chamber with no other option but to cancel the 2020 Hoptoberfest at Rockingham Dragway. This event has become the Chamber's signature event but the fact remains that there are far too many unknowns to be able to properly and safely plan this event or predict when restrictions in NC will be lifted," said President Emily Tucker.
"We held out hope as long as we could in hopes that we would not have to cancel the event. Several factors came into play such as public health, resources, and economic impact. It was determined that restrictions would not be lifted in time for us to accommodate such a large event. We are hopeful the event will return in 2021, said 2020 Chairwoman Caroline Goodwin."
"The impacts of Covid-19 have forced many tough decisions, not just for the Chamber but for everyone around us. The Chamber's Hoptoberfest committee will be meeting within a few weeks to discuss doing something for our Hoptoberfest sponsors and the possibility of a smaller Spring event to be followed up with the 2021 Hoptoberfest. Our commitment is to make 2021 the best year yet, said Tucker".
Hoptoberfest was originally scheduled to take place on the first Saturday of October. The first Hoptoberfest was held in October 2015 and has grown from 300 attendees to over 1,000 in 2019.