SPONSORSHIP OPPORTUNITIES!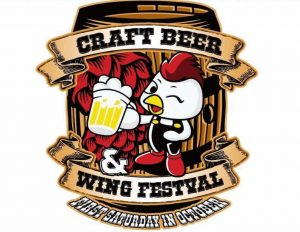 Saturday, October 2, 2021 at the ROCK Premier Beer and Wing Festival in the area
Join the Richmond County Chamber at our signature event Hoptoberfest. Prior to the pandemic, the festival was fast becoming a premier festival for our area. The event sponsored by the Chamber will feature sampling of craft beer, wine, chicken wings and live music. As a sponsor you will enjoy our VIP tent which will allow you access to unlimited food and drinks.
One of the main attractions to the event is the Annual Chicken Wing competition sponsored by Perdue. Teams compete for a chance at bragging rights for the "BEST Wings".
The event raises money to support chamber programs and initiatives such as: Chamber Educational scholarship, business training, and networking.
Your sponsorship will put your company in front of an audience of 2,000 attendees while supporting the business community and the Chamber's mission to represent and support our members and strengthen our county's economy and business environment.