New Member Spotlight-Welcome Jacob Danzig
New Member - Jacob Danzig, Registered Representative with Nylife Securities LLC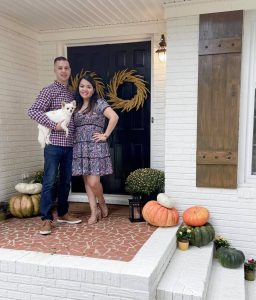 HOW MANY YEARS HAVE YOU BEEN IN BUSINESS?
I have been in business for three years.
WHAT MOTIVATES YOU?
I love seeing my clients succeed in life. Not only in their financial world, but in their personal everyday lives as well.
WHY DID YOU JOIN THE CHAMBER?
I joined the Richmond County chamber because of the experiences that I have had with the people there. I come from a small blue-collar town, and Rockingham reminds me of home.
Welcome New Member Jacob Danzig, Registered Representative with Nylife Securities LLC
When asked about an interesting fact about your business that most people don't know, he said " My 1st year in the business I worked extremely hard to get where I am at today. In fact, the shoes I wore that first year I worn a hole straight through soles. I now have those shoes framed in my office to remind me that it takes hard work and dedication to be successful." His advice to new business owners - "Just be yourself". When not working Jacob likes to spend time with his wife Rebecca and their dog Jack. WELCOME Jacob! Give Jacob a call today at 937-710-2230